Welcome to my Author page (which is a page I never ever thought I'd have) –  me, an author?
Having been asked so many times by clients and friends alike "When are you going to write some of this stuff down Kay" I finally got my act together in 2011 and wrote 'The A to Z of Being Understood – Make Your Voice Heard & Your Conversations Count'.  Inspired by my book mentor and dared by my colleagues and clients, I found I loved to write.  I'm told I write as if I'm speaking to you and that's what I always wanted – to connect.  When I decided to write the A to Z book I jotted out A, B, C, D etc down the side of the page of my notepad and 'boom' I knew what to write.  24 of the 26 principles remain in the book.    Lesson for us both:  You know more than you think you know.  Trust it.
So, in 2016 I landed on an idea and then I sat on the idea.  In 2017 I started using the strategies and steps from the idea of the Career Success Cycle which now forms the backbone of my 2018 book 'It's Always Your Move – Purposeful Progress for Corporate Career Women'.  Procrastinating and waiting to start is alright for a little while but then you either have to let go of the idea or – take action.
In January 2018 I started writing 'It's Always Your Move' because I know from working with hundreds and hundreds of clients over the years how we stop ourselves, underestimate ourselves and back others before ourselves.  It took me 3 months to the day to complete it.  Like you, I knew more than I thought I knew and, like a lot of things, they're easier to do once (or when) you get going.
This book is my 'dare' to you.   Lesson for us both: Back yourself.  Drive your own career bus and no one is more interested in your progress than you should be.
Let's go!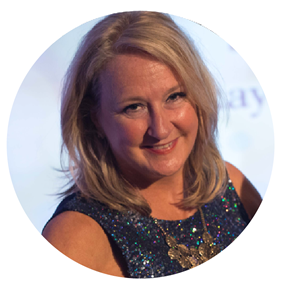 ---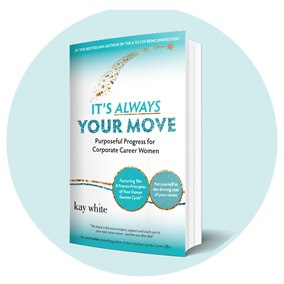 It's Always Your Move
Purposeful Progress for Corporate Career Women
Your career is like a bus. A big red London bus if you will. You can either be up at the front in the driver's seat with the responsibility for the controls and direction it takes, or you can be a passenger. Most of the time it's up to you to drive your own career bus.
Why should anyone else be more interested and invested in your own career success, your earnings and your potential than you? They're not. That's your job!
The book will lay out for you the 8 Principles of Your Career Success Cycle™ to follow as a clear framework to enable you to find yourself right where you are now and then use the strategies, ideas and stories in this book to always be in the driving seat of your career. Use it for your next career move and all the moves you make after that.
---
The A to Z of Being Understood
Make Your Voice Heard & Your Conversations Count
Discover simple steps to dramatically increase the effectiveness of your communication so people are inspired to give you what you want, quickly and easily. Read my book and, as you apply what you'll find out, I'll show you how to do it in less than 30 days.
This book gives you a myriad of simple-to-apply tools and tips, strategies and mindsets to make you a more savvy and influential communicator day-to-day. Why would you want to work any harder to get people to say "Yes" to you?