It's so easy to upset or to disconnect with someone when you give your opinion – or a sense of your opinion – too soon.
I've found a really useful little word which acknowledges what you've just heard without committing you to what you're actually thinking.
Instead of "Oh gosh that's awful" or "Oh how wonderful" or "Oh no" or "Oh brilliant" when someone gives you an update, a piece of news, their opinion – you can keep your powder dry for just a bit longer by using "Wow".
You don't have to commit to what you think straight away. There may be much more of the story or detail you need to understand, first.
Let me explain and I know this works – "Wow, tell me more" or "Oh wow, then what" or just a thoughtful-sounding "Wow" and then wait for more…
"Wow"
It can mean it's great news or
it's awful,
it's exciting,
it's dreadful,
it's the last thing I'd want etc.
But it doesn't commit you to what you think, yet!
Our relationships are built and strengthened by understanding and having deeper connection.  Not being 'opinionated' too soon is a great way to achieve both.
If you struggle with establishing OR re-establishing boundaries and saying "NO" then I have something for you. A brand NEW Live Training all designed about boundaries. Your boundaries.
Say NO without upsetting yourself, others (or feeling guilty or mean).
Let me show you how. Here's where to Register yourself . Thursday 19th August at 7.5pm for 75 minutes. SO much information and exact words and phrases for you .


>>> AND Save Another Date! Friday 17th September <<<
A One-Day LIVE Online Gathering hosted by me and including many special guests.
Personal Practices; Potions & Personal Power Moves << all part of our discussions together on Friday 17th September..
Douglas Puppyhound & Other Developments
====================================
Still on our Staycation, this week we went to meet up with Douglas's 2 sisters. So lovely to see them all together and Jeff & DeeDee were a bit confused seeing Douglas multiplied!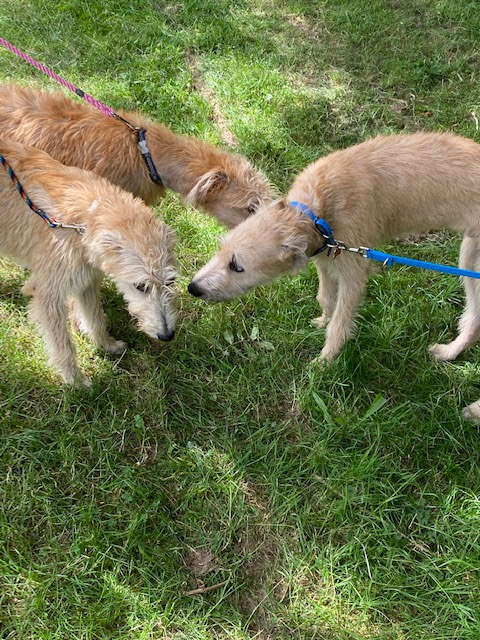 AND his Mummy – the hound with Karen on the right – she recognised him and it made me cry…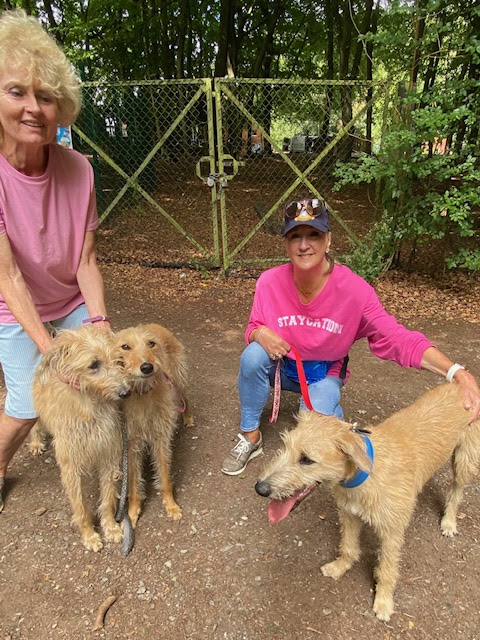 Met with my Bestie Ellen (met at school aged 11) for lunch in London. Haven't seen her for 18 months and 3 hours of solid chatting and laughing is so good for the soul!