It's Always Your Move
Your career is like a bus. A big red London bus if you will. You can either be up at the front in the driver's seat with the responsibility for the controls and direction it takes, or you can be a passenger. Most of the time it's up to you to drive your own career bus.
Why should anyone else be more interested and invested in your own career success, your earnings and your potential than you? They're not. That's your job!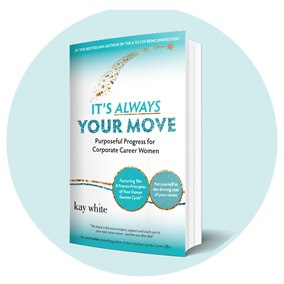 ---
The A to Z of Being Understood
Penning my own # 1 Best-Seller – The A to Z of Being Understood in 2011, it was published, out there and being taught in a Business University in Austria within 6 months. I was teaching the principles in the book at the same time as writing it! My clients were only 2 weeks behind me. That definitely gives you momentum and focus.
It's an easy-to-follow roadmap. Pick a day and pick a place to start. Let me guide you.
(Available on Amazon and over 70,000 online bookstores plus the Kindle Version.)
---
I'm also honoured to be a featured Author or Contributing Author in the following # 1 best-selling books:
Change One Belief
We buy into our beliefs so deeply we think they're real but in fact they're all made up and are just thoughts. In most cases we've inherited our thoughts and beliefs from parents, coaches, teachers, TV and media.
We've bought into these beliefs and thoughts so deeply some people are prepared to die for them. Does that give you a sense of how powerful beliefs can be? Bob Burnham, author of 101 Reasons Why You Must Write a Book, coordinated writing this book. According to all the writers of this best-seller, that power is an illusion and is only fuelled by our thoughts-which we have the power to change in one moment. So what happens when you 'Change One Belief'?
My story's called 'Right Under My Nose' about how I met my husband Snowy and how changing one belief transformed my life in that moment.
---
Smart Women Live Their Why
57 Successful female entrepreneurs share their insights and inspirational business stories.
Sheri McConnell created this book so other women will be moved, inspired, and learn powerful life and business lessons that will change the way they think about themselves and their entrepreneurial pursuits. If you're tempted to start your own business, share in and learn from some of the twists, turns and reasons 'Why' in this book.
---
Turning Points
How would you feel if suddenly your life fell apart? What if you found yourself in prison, divorced, seriously ill, bankrupt, disabled, alone, addicted or any one of many other unthinkable disasters?
Well, that is exactly the kind of challenge that affected business woman Kate Cobb and each of the 25 incredible women included in this unique anthology faced.
---
The Live Sassy Formula
Lisa Sasevich has the winning formula to help you up-level your income and your influence.
Be inspired by Lisa and her 'Sassy Mastermind' students who've learned and applied The Live Sassy Formula with astounding results.