I'm very good at dishing it out.
"There's what you plan and then there's what happens" is one of my go-to phrases I use when supporting a client with her various career pivots and pirouettes.
That whole "be flexible" and "expect the unexpected" sense of operating serves you well IF you can remember it.

So, this weekend I need to remember it.
We're having 36 people come to our home for lunch. I've hired crockery, cutlery, glasses, clothes etc and have a caterer and waiting staff all booked and ready.
AND. There's the weather?!
Can we be inside or out or both?
How will it be best set up?
What will happen if it tips it down?
How can we prepare for all this uncertainty?
We have very unsettled weather here at the moment and I'm having to install the much-used "Be Flexible Kay" programme into my internal operating system!
If you, like me, are something of a recovering perfectionist who likes to have the plans laid out well in advance, you'll understand my concern…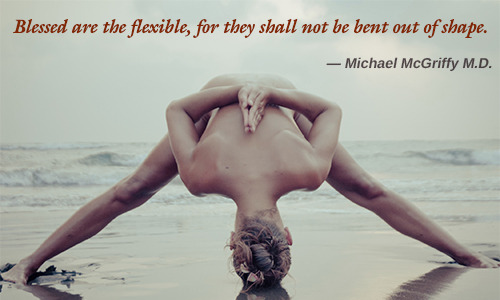 But, as ever, here's the thing and something worth reminding us both about.
People always remember how you made them feel.
Not what you did, not what you were wearing, not if it rained.
How you made them feel.
So with this in mind my intention is to make our guests feel:
Welcomed
Cared for
Thought about
Important
Relaxed
With these words in mind, it's much easier to stay loose.
Much easier to be flexible.
To have that whole "Hey, welcome, welcome, come on in and what would you like to drink?" vibe rather than the "Oh isn't the weather awful, so sorry, hope we can make the best of it" attitude.
That doesn't help anyone and, as I type this to you, I'm reminding myself of this as much as sharing it with you!
A final word on the matter…
=====================
"Whether the weather be fine, or whether the weather be not. Whether the weather be cold or whether the weather be hot. We'll weather the weather whatever the weather, whether we like it or not." ~ Anon.
And in other news…
=================
Grace, our niece, and I had a Barbie-tastic time last night seeing the new film.  Loved it.  So many giggles, messages and it actually packs a punch I wasn't expecting.  We were both glad we left our "Kens" at home though.